Check Out Some of Our Local Charities
Bears for a Cause
We collected nearly 300 stuffed animals for the local Woodlands Texas Children's Hospital and were able to put together a team of ten to deliver many of them directly to the children and their siblings at the hospital.
Kits 4 Kids
We collected backpacks and school supplies for Interfaith of The Woodlands. One of our team leaders is a member of their professional network, and she stuffed all we collected into her car and filled it to the top.
Light The Night
Light the Night is a fundraising campaign benefiting the local Leukemia & Lymphoma Society's (LLS) funding of research to find blood cancer cures and aims to bring light to the darkness of cancer through research and cures.
Operation Christmas Child
Samaritan's Purse is a nondenominational evangelical Christian organization providing spiritual and physical aid to hurting people in our local community.
Dragon Boat Races (YMCA)
The Woodlands Family YMCA Dragon Boat Team Challenge is a community event and local tradition, designed to encourage teamwork and fun while benefiting the YMCA Annual Campaign. Bradbury Brothers competed against other local companies and proud to take the titles in 2018.
4th of July Parade
The Woodlands Chamber of Commerce 4th of July Parade has become an annual family tradition for Bradbury Brothers over the past 7 years.
Other Ways The Bradbury Family Gives Back To Our Community, Our State, Our Country & Our World!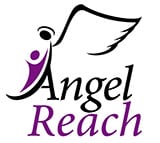 Angel Reach works with older teens in the foster system to assist in the difficult transition to becoming successful and productive adults. The program's goal is to prevent the historical consequences that have resulted when immature teenagers are released into the community without the necessary life skills, resources, and family support. These are our most vulnerable youth in terms of dealing with drugs, alcohol, sexual diseases, and criminal behavior.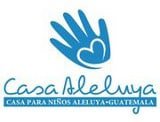 Casa Para Niños Aleluya is a Christ-centered ministry caring for abandoned, orphaned, and abused children in Guatemala. The ministry involves providing food, clothing, shelter, education, and spiritual discipleship. Casa is one of the largest children's homes in Guatemala and by far, one of the most successful. Casa was started in 1989 with the sole purpose of spreading the good news of Jesus Christ to the suffering children of Guatemala.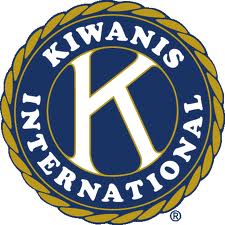 Kiwanis International envisions a world where no child suffers from hunger, abuse, neglect, need or inadequate medical care. They want to help the children of all towns and villages, "one child at a time." The Woodlands Kiwanis wants to help the children of The Woodlands and surrounding areas. Our local Kiwanis sponsors the Special Olympics Field and Track Event to promote life skills that help athletes succeed by enhancing self-esteem, promoting independence, and facilitating social competence.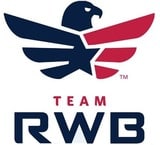 Team RWB's mission is to enrich the lives of America's veterans by connecting them to their community through physical and social activity. The Team Red White and Blue organization firmly believes that the benefits of physical exercise can greatly improve a Veteran's ability to cope with stress. Each of the Team RWB's chapters (red eagles designate larger groups paired with VA Centers; white flags represent growing programs) host regular activities that provide an opportunity for veterans and the community to come together.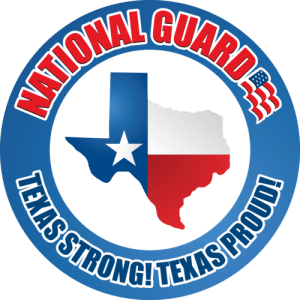 Unlike other Armed Forces branches, the Texas Army National Guard serves a dual state and federal mission. They answer to both the state of Texas and the federal government. Whether it's a domestic hurricane response within the communities; or, supporting active duty Army abroad, Texas Army National Guard Soldiers are always where they are needed most. The incredible versatility of the Texas Army National Guard enables them to respond to domestic emergencies, combat missions, counterdrug efforts, reconstruction missions and more—all with equal speed, strength and efficiency.