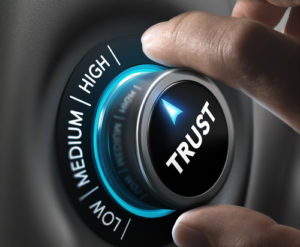 There are a good many HVAC companies out there, so you may well wonder how to choose the best one for your furnace or air conditioner installation. Fortunately, there are some signs that will help you determine when a prospect is trustworthy.
1. Licensed, Bonded and Insured
Texas law requires HVAC consultants and technicians to be licensed by the state, so check out your prospective contractor's license before signing the contract. The licensing process ensures that your consultant and technician are adequately trained to work on and install an HVAC system. Bonding requires the contractor to maintain funds in an account to cover costs of projects agreed to between the contractor and property owner and that are not completed. Insurance protects the homeowner from being sued if persons working in the home are injured.
2. 24-Hour Service
Loss of air conditioning or heating can create an emergency that can't wait. Look for a company that can dispatch a service technician any time of day or night.
3. Well-Stocked Fleet
There's nothing more frustrating than waiting around for a service technician, and then being told the job can't be completed because the technician doesn't have the part on hand. HVAC repair technicians should travel in vans stocked with the most common parts. Of course, they can't carry everything, but basic parts should be within easy access so you don't have to wait for a return visit.
4. Guarantees and Warranties
Study the contractor's website for information on guarantees and warranties. Discuss what will happen if you're not satisfied with the contractor's work. Before you hire an HVAC contractor, you should feel confident that there will be complete follow-through to guarantee the system will work as promised.
5. Detailed Pricing Estimates
A reputable service contractor should be able to show detailed charges for repairs and installations either with a price book or digitally before you hire him or her.
Want to know more about recognizing a trustworthy furnace or air conditioner installation company? Call Bradbury Brothers Heating & Air Conditioning of The Woodlands. We also serve Conroe, Montgomery, Spring and the surrounding area.