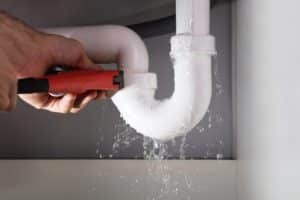 Apparently, there is a psychology behind the need for us to be do-it-yourselfers. White-collar workers may use do-it-yourself (DIY) projects ask a way to compensate for desk jobs.
Why You Should Call a Plumber
DIY plumbing isn't worth the risk of making a bad situation worse and certainly not worth the risk of divorce. Here are 5 more reasons why it's better to call a plumber:
Additional problems – If your local plumbing company professionals make a mistake during installation or repair, they will make it right. If you make a mistake or your work is just plain bad, it can cause problems later that can cost even more to fix.
Expense – A percentage of professional plumbing repair bills is for labor or time. Sometimes the charge seems higher than it should be, and DIY plumbing mistakes are often why. It often takes longer to fix the fix.
Safety – Plumbing problems can involve electricity and/or high-pressure/high-heat components. Another consideration is the potential health risk to your family and pets. If you cause a toilet overflow, bacterial contaminants can also damage flooring and walls.
Time – What's your time worth? It's probably more than our plumbing professionals charge. DIY plumbing fixes often take longer – much longer – than when hiring a plumber. As your DIY plumbing project enters Day 3, you may realize you could have saved money and time by contacting us in the first place.
Warranties – Appliances have warranties for parts, etc. Your DIY plumbing fix may void one or more appliance warranties.
Sooner Rather Than Later…
Call 281-651-5484 or 936-271-2030
If you really want to save money (and time), think twice before taking on a plumbing repair or installation project. Instead, contact Bradbury Brothers Cooling, Heating & Plumbing. With our up-front pricing and workmanship guarantees, you'll get something priceless: Peace of mind.