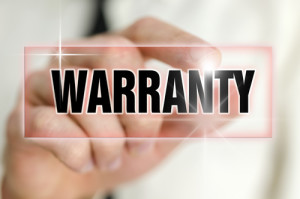 A heating and air conditioning system is among the biggest and most important investments you'll make in your Texas home. This is why it's so important to make sure it comes with a quality warranty, and that you take care not to void an HVAC warranty. Following are some common mistakes people make that end up voiding their HVAC warranty.
They don't register the warranty. In the excitement of getting a brand new cooling or heating system, many people forget about registering the warranty. Make sure you don't delay; the longer you wait, the greater chance you'll forget about it entirely. These days, you probably can fill out the warranty online, which is a relatively simple process.
They use ineligible parts during repair. Most manufacturers include a rider in the warranty requiring you to use OEM (original equipment manufacturer) parts. They do this for two reasons – they want you as a return customer and legitimately feel their own parts work best with their equipment.
They pay for a bargain-basement installation or attempt to do it themselves. The old saying, "you get what you pay for," really applies with HVAC installations. Unless a system has been professionally installed, the manufacturer may balk on covering a repair. Needless to say, a professional installation also will ensure a more dependable, effective and efficient cooling or heating system.
They neglect their HVAC system. If you don't schedule annual maintenance, this may void an HVAC warranty. Of course, as with professional installation, regular maintenance has other benefits – greater energy efficiency and performance, fewer repairs and a longer service life.
They get annual maintenance but throw away the receipt or invoice. If you can't prove your HVAC system has received maintenance, for the purpose of your warranty, it will complicate efforts to schedule warranty-covered repairs.
To talk about installing a new cooling or heating system that's equipped with a solid warranty in your The Woodlands area home, please contact us at Bradbury Brothers Heating & Air Conditioning. We provide quality services in area communities including Conroe, Magnolia, Oak Ridge North, Montgomery, Pinehurst, Spring and Tomball.