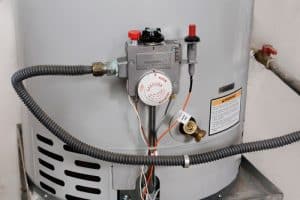 Chances are, you'll buy at least 2 – and maybe more – hot water heaters in your lifetime. For most of us, water heaters are a big purchase, and the price can be anywhere from $1,000-$3,000.
Be Prepared
Many of us research Consumer Reports before making a large purchase, like a car or refrigerator. If your water heater is nearing retirement age (8-10 years old), it's a good idea to examine options now, while you aren't under pressure to find a fast fix in an emergency.
Here's some information from our friends at Consumer Reports to help you make an informed decision:
Capacity – Your professional plumber can explain what size hot water tank will accommodate your household based on peak capacity water use.
Space – Be sure to check measurements and diameters of a water heater before you buy, especially if you have limited space.
Types of water heaters – Energy-saving water heaters cost more up-front, but they should offer long-term savings. Today, you have more water heater choices than ever before:

Condensing – Like a storage tank water heater, but utilizes exhaust gasses that are normally wasted.
Heat pump (hybrid) – Using about 60% less energy, it uses heat from the air and transfers it to water. Energy/money savings are realized more quickly.
Solar – Another good choice for this area. Solar cell captures sun's heat and transfers it. Backup system for cloudy/cold days.
Storage tank – Most common; water is stored until needed.
Tankless (on-demand) – Heat coils provide about 3.5 gallons/minute.
Bradbury Brothers Services specializes in the repair, maintenance and installation of water heaters for Conroe, Magnolia, Montgomery, Oak Ridge North, Shenandoah, Spring, The Woodlands, Tomball and surrounding communities. Call 281.661.4283 or contact us for more information.
In addition to making our ecology more sustainable, we also want to provide the most affordable, superior quality services to our friends and neighbors here in southeast Texas. Be sure to print our $20 off plumbing repair or inspection coupons to save even more money!