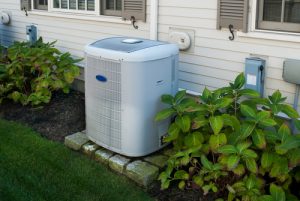 We Texans are tough; just ask any Texan. Unfortunately, our homes and interior appliances aren't always as tough. Things can deteriorate quickly in this extreme weather. Your HVAC (heating, ventilation, air conditioning) system may be one of the hardest working pieces of equipment in your home. When it's time to handle HVAC problems in Southeast Texas, do you repair or replace?
When to Replace Your HVAC System
Here are some guidelines you can use to determine if it's time to replace your HVAC unit:
Everything, including the parts, is out of warranty.
It's older than 15 years.
Its SEER (Seasonal Energy Efficiency Ratio) is not good.
Your energy bills seem too high.
HVAC Requirem
ents for Northeast Houston
We need great air conditioning systems. End of story. Central air is valuable for comfort and increases the value of your home. What's important is ensuring you choose the right size HVAC system. Too big is almost as much of a problem as too small.
This is not the time for bargain-hunting. Whether you plan to live in your home forever or are waiting for another housing market goldrush (see: Spring 2018 in Houston), investing in a quality HVAC system is to your advantage.
Research! Do your internet homework to determine what you want. When you've narrowed your potential HVAC systems to two or three, call your local HVAC contractor. Discuss installation costs, because they vary, depending on the type of ductwork you may need.
Work with Your Local HVAC Contractor
It makes no sense to buy an HVAC unit that your local HVAC contractor cannot maintain or repair. On the other hand, some contractors specialize in selling certain types of units and may push their brands. Your local contractor for Conroe, Magnolia, Montgomery, Oak Ridge North, Pinehurst, Shenandoah, Spring, Tomball, and all surrounding areas is Bradbury Brothers Cooling, Heating & Plumbing.
We care about your home and family because we are a family-owned business involved in your our community. Call (281) 651-5484 or (936) 271-2030 or contact your Bradbury Brothers Cooling, Heating & Plumbing professionals to learn more about what to look for in your next HVAC system. We're available 24/7, but… Remember, it's cheaper to think ahead than to wait for an emergency.