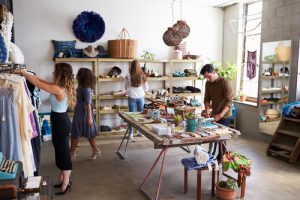 If you're a Southeast Texas commercial property owner or building manager, you know that maintaining the proper air flow and air temperature is important to business. Properties in other states may want "comfort" from their commercial HVAC (heating, ventilation, air conditioning) systems, but in the Houston area, inside air temperature can impact health. It's that important.
Know your HVAC System
Even if you have a local HVAC company you trust, it's a good idea to learn about your property's commercial HVAC system. You can make knowledge-based decisions when you do.
Begin budgeting. If your commercial HVAC unit is living on borrowed time, begin setting aside money for an upgrade.
Research new technology available. Get an idea of what's "out there" and average cost for new HVAC systems.
Review your property's building codes. To install a rooftop commercial unit, for example, you'll need inspection/approval by a licensed structural engineer.
Commercial HVAC Warning Signs
Most commercial HVAC units don't simply give up the ghost. There are warning signs your system is in trouble:
Higher utility bills – If your utility costs increase for no reason, your commercial HVAC system may be struggling to maintain air temperature and airflow.
Temperature fluctuations – As its components age, they work harder to stay on task. Eventually, you'll notice desired temperatures are harder to maintain.
Ventilation – If one or more areas seem stuffy or "smell funny," your commercial HVAC unit's airflow could be impeded.
B2B: We're Truly 'In This Together'
We encourage business-to-business (B2B) support here in Northeast Houston. You can depend on Bradbury Brothers Cooling, Heating & Plumbing professionals for honest commercial HVAC service at the best possible prices. Your commercial HVAC system can operate at maximum efficiency when you are proactive about maintenance.
Let's explore your maintenance options before you need emergency repair or replacement. If the next hurricane season turns out to be challenging (again), your business will be a priority for us! Call 281-651-5484, 936-271-2030 or contact Bradbury Brothers Cooling, Heating & Plumbing to learn more.