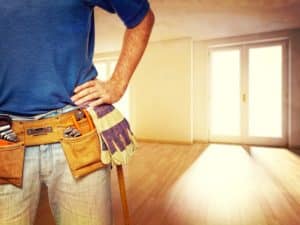 There are two important reasons why you need to retain trustworthy plumbing services:
1. Money
Your dollars may be down the drain with less-than-ethical plumbing companies. They can overcharge you for parts and labor, charge by the hour (rather than the job), and even do more harm than good, causing you to spend even more money fixing their mistakes.
2. Time
The time you spend dealing with plumbing repair could be better spent elsewhere. It doesn't matter what you do for a living; your time is valuable. Trustworthy plumbers don't waste time on the job or drag it out for any reason.
Traits of Good Plumbers
You know about investigating a plumbing company to ensure their professionals are licensed, insured, and well-trained. Your plumbing professional should be happy to show you his or her credentials. But there are some Angie's List additional qualities that good plumbing services have:
Arrives prepared – A professional shows up with the right tools needed for the job. If additional tools or material is needed, he doesn't make excuses and gets what he needs quickly.
Provides a clear, concise estimate in writing – She is knowledgeable and up-front about the cost of materials and labor, and includes that information on the estimate.
Respects your time – Your plumbing professional will give you a precise time of arrival. If he's running even a little late, he calls.
Respects your home – Your plumber should remove her shoes or don "booties" before walking on your carpet. She will request that valuable art or furniture be moved away from the work area. If the job requires more than one day, she'll leave her workspace neat and tidy.
You Should Get What You Pay For . . . and More
Bradbury Brothers Services built its reputation on the qualities of trustworthiness and superior workmanship that our Houston-area clients deserve. When you take advantage of our complete plumbing services, you know you can trust our professionals to value your time and money. Call 281.661.4283, 936.756.5472 or contact Bradbury Brothers Services today. If time is money, why wait?