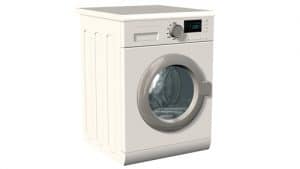 When you learn more about your own cooling and heating costs, you can make informed decisions concerning ways to control energy expenditures. For example, have you followed the process to calculate your annual heating costs? You can use that information to better manage this year's heating costs.
'Sneaky-Smart' Ways to Save Energy
Making your heating system work harder to compensate for lost indoor air and drafts increases your energy bills and stresses your HVAC unit. Popular Mechanics magazine offers what they call "sneaky-smart" tips that can lower heating costs, but most of them are just plain smart!
Block the chimney – Inflatable chimney balloons are a great solution to blocking airflow and saving on heating costs.
Eliminate exterior wall drafts – The electrical boxes behind the plug-in cover plates should be insulated, too. If you see gaps around your electrical boxes on exterior walls, you can fill them in with a foam sealant or gasket.
Inspect door thresholds – If you can see light under your exterior doors, your indoor air is heating the outdoors. You can adjust the threshold by turning the screws counterclockwise to lift it.
Plug holes in exterior walls – Usually pipes, cables, and gas lines have caulk around them, but over time, the caulk may peel and crack. You can use expanding foam to fill in the gaps.
Replace weatherstripping – As much as 7-12% of a home's heat loss is through doors and windows.
The Southeast Texas HVAC Professionals
The northern Houston communities of Conroe, Magnolia, Montgomery, Oak Ridge North, Shenandoah, Spring, The Woodlands, and Tomball have many new neighborhoods and subdivisions, but our older homes have a unique beauty that captures history. Unfortunately, they can be draftier and have older HVAC units. It's important for these homeowners to have at least 2 professional HVAC checkups; one should be to completely inspect your heating system before winter.
Bradbury Brothers Heating & Air Conditioning is a community-oriented company and the best local professionals for new HVAC installation and maintenance. We're available 24/7 for emergencies, too. Call 281.651.5484, 936.271.2030, or contact us online to learn more!