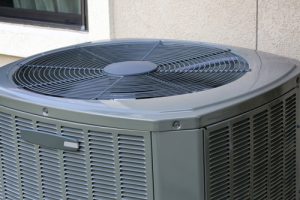 In the spring, I have counted 136 different kinds of weather inside of 24 hours. -Mark Twain
He may have been in Texas when Mark Twain counted 136 different kinds of weather within 24 hours! Now that spring has arrived, we will anticipate two kinds of weather just around the corner: hot and hotter.
Reasons to Schedule Your A/C Tune-Up
In this area of Texas, spring is the best time to get your HVAC system ready for the heavy-duty performance needed to survive a Southeast Texas summer!
There are only two reasons to schedule an A/C tune-up this spring:
Saving money
Saving money
Our HVAC professionals also have only two goals when servicing your HVAC system:
We want your HVAC system to deliver healthy, clean air for your family.
We want to lower your energy bills with regular maintenance and energy-saving technology.
An A/C tune-up does just that: By increasing your system's operating efficiency through regular maintenance, your energy bills can be measurably lowered.
What Your A/C Tune-Up Entails
A maintenance visit is much less costly than an emergency visit! It's more convenient, too. With regular HVAC checkups, you can avoid the stress of an emergency; we'll tell you what you need now and what you may need in the future. During your tune-up, your HVAC professional will also:
Calibrate your thermostat
Check refrigerant levels
Check the condenser
Clean evaporator and condenser coils
Clean or replace filters
Inspect all electrical components and controls
Oil motors
How to Schedule an A/C Tune-Up
Call Bradbury Brothers Heating and Cooling, 281-651-5484 to discuss the best time for your A/C tune-up. The sooner the better! We'll do the "spring cleaning" your HVAC unit needs and check all parts to ensure your system is ready to go before summer. You can also contact us online and follow us on Facebook!