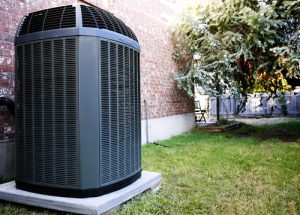 The Environmental Protection Agency (EPA) says: "An ideal refrigerant would be nontoxic, nonflammable, completely stable…environmentally benign…and abundantly available or easy to manufacture." And goes on to say, "The likelihood of developing an 'ideal' refrigerant is low."
If You're Losing Freon . . .
"The first leak you find is usually not the only leak," continues the EPA. The Air Conditioning Contractors of America (ACCA) recommends the coolant level in your HVAC (heating, ventilation, air conditioning) system be checked every year. A system that is only 10% low in coolant can cost over 20% more on your monthly utility bills. Continued operation of your HVAC unit with low coolant can also damage your compressor. The 3 types of leak detector tests are:
Electronic – Your HVAC professional uses this to "sniff" any leaks by running it along the refrigeration components. It's not the most accurate test because it can't always detect an evaporator coil leak, for example.
Nitrogen and Bubble – Your HVAC technician removes any Freon or Puron and pumps compressed nitrogen into the system. You'll then be able to "hear" the leak because of the pressure. An additional step is to create a soapy water mixture and run it along the system components. Leaks will "bubble."
Dye – An ultraviolet dye is added to the system, where it mixes with lubricants and works its way out of even the tiniest leaks. Your HVAC professional uses a black light to see the leaking dye.
We're Here for You
If you suspect you're losing Freon, don't delay. Bradbury Brothers Cooling, Heating & Plumbing serves our Texas friends and neighbors in Conroe, Cypress, Magnolia, Montgomery, Oak Ridge North, Pinehurst, Shenandoah, Spring, The Woodlands, Tomball, and surrounding areas like Houston, Porter, and Willis. We also help local business with their commercial HVAC replacement, repair, service, and maintenance.
You shouldn't settle for less than 100% satisfaction with your HVAC and plumbing service, and we won't either! We care for our company, community, and customers, and that care is reflected in the quality of workmanship you'll receive when you call 281.651.5484, 936.271.2030, or contact Bradbury Brothers Cooling, Heating & Plumbing.