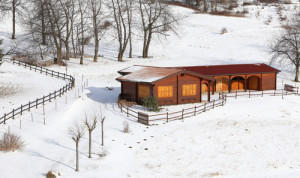 We're lucky in the Greater Houston area that winters are mild, but that doesn't mean we can be casual about home maintenance during the chilly season. Cold snaps do happen here, along with freezes that can damage your home and landscape. Here's a look at some of the home maintenance tasks you should perform, if you haven't done so already.
Furnace Tune-up
This is one task you shouldn't skip. If your furnace is gas-fueled, you should have the burners and heat exchanger checked annually for proper performance. Heat exchangers do may develop hairline cracks over time that can lead to the escape of carbon monoxide in the home. You should also have your sensors, controls and thermostat checked to ensure your furnace is performing as efficiently as it should.
Air Seal Your Home
Sealing the home will save you money on utility bills year round. Check for leaks around windows, doors and the attic hatch, recessed lighting, electrical outlets, baseboards and where pipes, cables and wires enter the home from the exterior. Seal leaks with weatherstripping, insulation and caulk to keep conditioned air inside the home, and unconditioned air outside. Also check your ductwork for leaks. Repair them with mastic, metal screws and metal tape — never duct tape.
Check Exterior Faucets
Even in our area, pipes can freeze. Disconnect hoses, and wrap up exterior faucets to prevent freezing.
Clear Out Rain Gutters
If you don't have leaf guards on your rain gutters, clean them out, particularly after autumn leaves have fallen. Leaves can dam up the gutters and make them ineffective.
Examine the Home's Exterior
Look for cracks in bricks, shingles or stucco and have them repaired to keep vermin and unconditioned air from infiltrating. Also examine exterior electrical outlets for damage.
Check the Crawl Space
Don't assume because the crawl space is out of sight that all is just fine. Periodically check for standing water, moldy insulation or signs that vermin are nesting there.
To learn more about home maintenance, contact Bradbury Brothers Heating & Air Conditioning of The Woodlands. We also serve Shenandoah, Spring and the surrounding area.